Tag Archive for 'Innovation'
Credit where it's due – How they built this is incredible!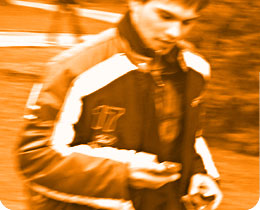 Tourality is a new type of game for your mobile phone that combines sporty outdoor activity with virtual gaming experience.
In contrast to normal sport simulations, you will face the real challenge of reaching geographically defined spots in reality as fast as possible and before your opponents.
For the winter season 2008-9, Tinker.it! decided to put its office window to good use and build an interactive display. Based on an original concept by John Nussey, Jon Hewitt & Andras Szalai, we decided to build an RFID-enabled snowflake generator.
Placed in our London office, alongside a busy corridor, passer-bys are invited to use their Oystercard to discover what kind of snowflake they are. As they move past the windows, the snowfall in the background is gently swayed by their movement, and the last person's snowflake is in the foreground.
These are the 5 guiding principles I believe need to be implemented by companies moving into digital:
Trust
Identity
Openness
Innovation
Simplicity
Each piece of work should strive to touch each of these 5 principles.